Yoga classes have become a staple at most luxury spas and hotels. But if you're in the mood for a less glamorous and more mindful yoga practice experience, these rustic and reflective retreats certainly fit the bill.
East Coast retreats
Located in the Berkshires of western Massachusetts on the well-manicured grounds of a former Jesuit seminary, Kripalu Center for Yoga & Health attracts novice yogis and instructors alike and offers respite from the hustle and bustle of urban life. On a Kripalu R&R retreat — which includes a private or shared room and three all-natural buffet-style meals per day (breakfast is silent) — guests can participate in several yoga and movement classes a day, attend wellness workshops and get healing arts treatments for an additional fee. Midweek rates start at $166 per person, per night (two-night minimum).
"Deepen your experience. Live your practice," is The Garden's motto, and the 18th-century Hudson Valley garden villa in upstate New York is an idyllic setting for a weekend yoga retreat.
Through a balance of yoga, nutrition and a simple, natural setting, guests can achieve sattva — a Sanskrit word describing a state of harmony, balance, joy and intelligence that radiates from the inside out. Weekend retreats include yoga workshops, nutrition and cooking classes, meals and lodging. Room rates start at $425 per person, based on double occupancy.
West Coast retreat
Join YogaWorks for a weekend escape to the stunning Ojai Valley on a 52-acre eco-sanctuary. This beautiful private property features koi ponds, a reverse-osmosis swimming pool and miles of hiking trails. Accommodations include a Craftsman home and charming rustic dwellings on the property. Guests enjoy daily yoga classes fit for all levels, including flow, meditation, Pranayama and restoratives. A renowned chef prepares delicious gourmet meals with vegetarian options, and there's plenty of free time for rest and rejuvenation. Rates start at $425 per person and include lodging, classes, meals and wine tasting.
Southwest retreat
Downward dog deep in the heart of east Texas at Retreat in the Pines, a pristine pine cabin tucked away on a quiet country road just outside Mineola — a two-hour drive from the Dallas-Fort Worth area and four hours from Austin and Houston. At the Pines' Women's Yoga Nurture Retreat, women from all walks of life enjoy shared accommodations, a beautiful yoga studio, a meditation deck and yoga programs for all levels. Rates are $319 per person for the all-inclusive weekend retreat.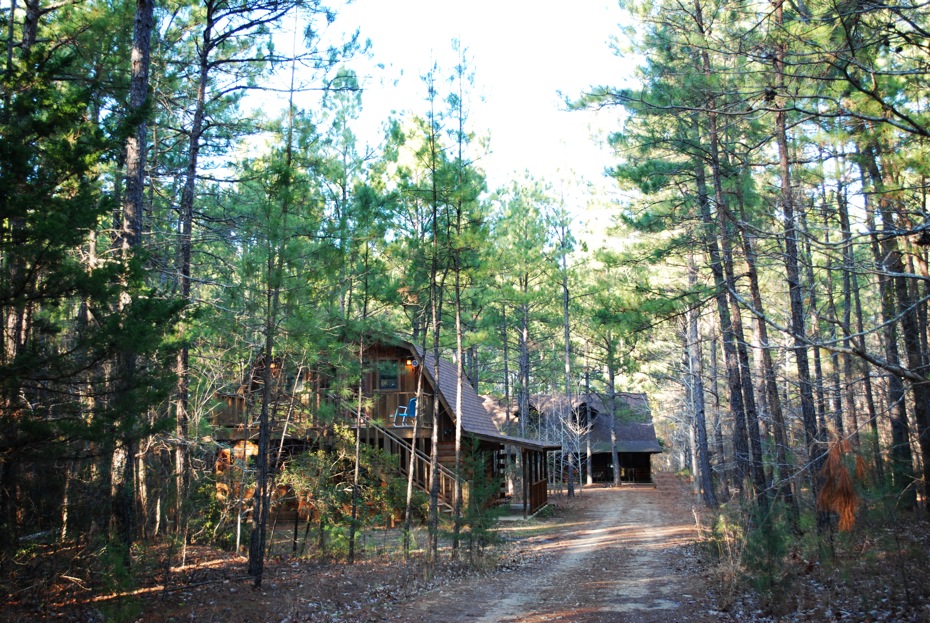 Destination retreat
Practice in paradise at the Sivananda Ashram Yoga Retreat in Paradise Island, Bahamas. Located just across the bay from Nassau, the retreat's lodging ranges from modest cabins to beachfront suites surrounded by the natural beauty of a tropical garden, crystal-clear water and pure white sands. The healthy getaway includes morning and afternoon yoga classes, morning and evening meditation workshops, and two buffet-style lacto-vegetarian meals daily. Families with children are welcome. Room rates start at $73 per night for up to six nights. If you opt not to stay at the ashram, the day visitor rate is $45 per day.
Upcoming Bikram Yoga Retreats
Christmas RetreatBrowse here for more information about our next upcoming retreats on: date & location, retreat facilities and amenities, as well as planned schedules and additional activities.
Accommodation options, costs and booking details can also be found by retreat, just click on the location you're interested in below.

Don't wait too long and secure your spot to Lock Your Knees in Paradise!
Bikram Yoga & Surf Retreat - Panama


July 2014

- go on our Details

Beautiful Vasanti Resort in Seminyak on the island of Bali.Join Senior Bikram Yoga teacher Lucas Miles in daily Bikram Yoga classes ( first week) . Minutes away from the beach, experience pure nature and peace ...

Bikram Yoga & Surf Retreat - Panama


October 2014

- for more Details please contact our Team

Christmas Retreat - Mexico

After having had so many enquiries over the past couple of years for a Christmas Retreat we have finally found the perfect location and are excited to announce Hot Bikram Retreats first Christmas Retreat 2014 in Mexico.