Samoa is often called the 'Heart of Polynesia' ... whether you want to kick back and relax, take the kids on holiday, or surf to until your hearts content, Samoa may be the place for you...!!
Samoa is a place known for its natural beauty and gentle pace of life, comparable to Hawaii of old. Dominated by mountain ranges, the volcanic Samoan Islands are surrounded by coral reefs and lagoons which boast numerous, if not excellent, reef breaks for surfing. Powerful waves are a highlight of your stay whether you're surfing or on land watching the many blowholes gush when they land against the shore. Samoa's lush rugged interior hides abundant amazing virgin rainforests, spectacular waterfalls, steep valleys and gorges, and fascinating natural water springs. Villages and coconut plantations line the coast along with its sweeping white tranquil beaches which are some of the South Pacific's most inspiring.
Samoa has a truly unique Polynesian society where traditions are still part of everyday life, few places in the world today offer this magically preserved culture. The heart of Samoa lies in its spirit, in its pride, in its soul - the fa'aa Samoa - a place where patience is not only a virtue.. It's a necessity! Friendly locals live throughout these tropical paradise islands and will make anyone who goes there feel welcome and a part of their big island family.
Samoa has two distinct islands. There is plenty of surfing and diving potential on both islands and the chance to explore is forever inviting you to take up the challenge. Upolu is the nation's main island where the capital Apia lies and is the business centre of Samoa. Most of the islands residents and hotels and resorts are on Upolu You will have the chance for either a quite relaxing getaway or a destination to explore with cultural and historical charm. The other main island in Samoa is known as the "Big Island" and is named Savaii. This island although larger in land mass is less populated and offers a range of uncrowded white sandy beaches, spectacular blowholes, waterfalls and nature walks.
Samoa as a destination is very safe and easy to get to, it has excellent roads which provide the freedom to discover the many surf spots that are unique to these beautiful South Pacific Islands. Surfers can take advantage of the many incredible set ups which offer quality surf year round.
Surfing in Samoa is still relatively uncrowded as it is still a new frontier as far as surfing destinations go... it's an intriguing paradise that offers the surf traveler a place to unwind and enjoy perfect surf in tropical paradise!
The Weather In Samoa
Samoa has two seasons. The wet season from November to April, and the dry season from May to October. It remains relatively hot and humid year round, and has a very tropical climate. Showers can still occur frequently during the dry season but traditionally do not last long.
The average temperature is around 29'C and the water temperature averages at around 26'C year round.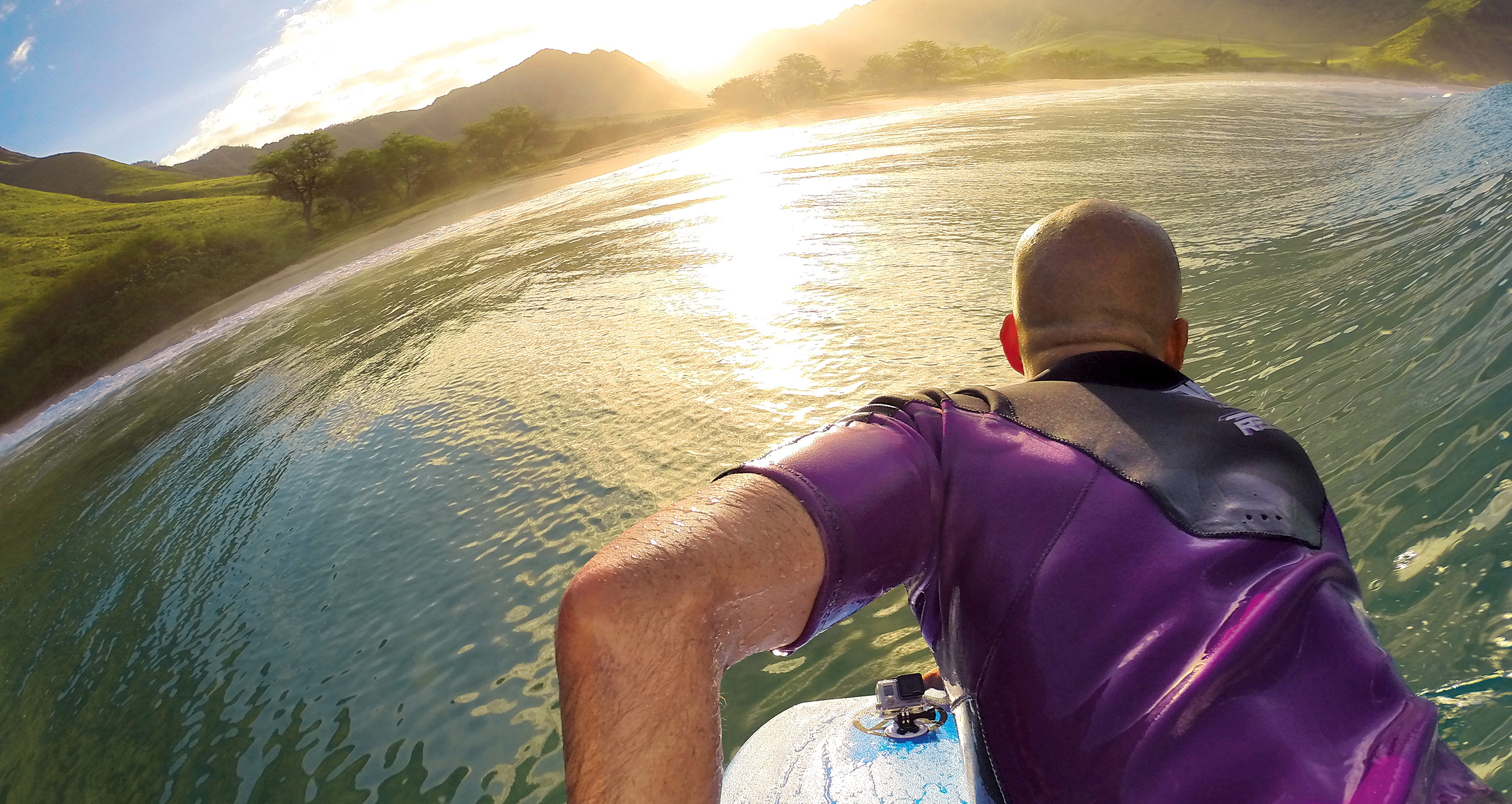 What's The Surf Like?
Samoan surf is a blend of powerful waves forming out of deep water that explode when they hit the offshore coral reef that surrounds the islands. Samoa has a host of waves with a variety of set ups to chose from and quality can get world class if the conditions are right. The many reef passes dotting the Samoan coastline present opportunities to those that dare explore the region looking for waves.
Samoa has surf all year round and with the two different seasons comes changes in wind and swell directions. With the dry season (May-October) comes big south swells (3-10ft) and mainly south-east trade winds, so the early session is the go to get those glassy conditions.
During the wet season (November-April) the swell drops to a more comfortable size (2-5ft) and the trade winds are north-east, creating clean offshore conditions.
The swell during the wet season is a combination of small south swells with the occasional cyclone swell which passes to the south. The north swells are the same swells that hit Hawaii, only not as big, so there's always some swell somewhere to be found around the island.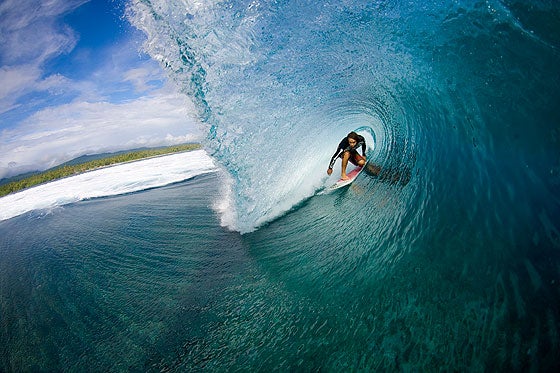 If you are learning or just beginning to surf, you should perhaps look at other surfing destinations as the conditions in Samoa generally aren't suited for you.