Diving for a Cause -Website
Diving For A Cause is a humanitarian non-profit organization created to help children and communities in need all over the world. We are helping to make a difference in the lives of so many children through our passion for spearfishing.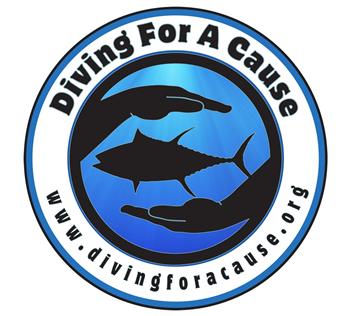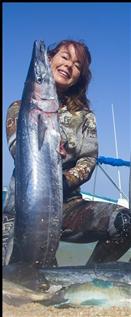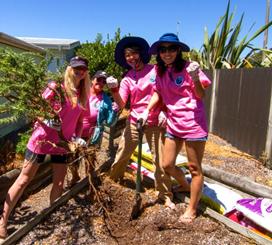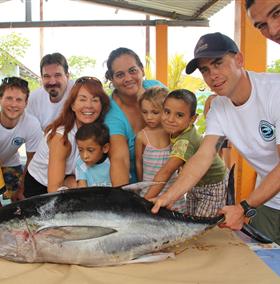 What do we do?
Diving For A Cause donates the harvested fish back to the communities where these resources are used to feed those in need. The proceeds from the fish may also be utilized for their schools and medical clinics.
At every destination at least two days will be devoted to the community. We might be planting trees, participating in group community projects, or help refurbish the schools with a fresh coat of paint. Participants donate soccer balls at every school and always enjoy a friendly game with the local children and faculty at the end of our week. Some of us might be teaching the young children to snorkel and appreciate the wonders of the ocean. DFAC participants also give a precious gift to children at each destination. Individual backpacks full of English or bilingual early learning to read books are given to each child to enhance educational growth and learning. Writing tablets, pens, markers and crayons are also included to help develop their writing skills with tools of their very own. Divers and non divers spend the day writing and reading with the children. A very special gift to give back to those in need!
We also wanted to give back locally so DFAC hosts two charity fundraisers every year. One is for children struggling with Cystic Fibrosis. This is a debilitating disease that affects the lungs and digestive systems of children and young adults. DFAC directs all the net proceeds to Cystic Fibrosis. We hope to help make a difference in the quality of lives in those suffering with Cystic Fibrosis with our joint efforts in this spearfishing charity event.
We are planning similar fundraising activities here on the west coast in August and host a Spearfishing event to the Channel Islands. DFAC is donating the net proceeds to Ovarian Cancer research in honor of Bonnie Row, an accomplished diver, who represented the USA in the World Spearfishing Championships in Chili. In previous events, DFAC also partners with Food Share, Ventura County's Food Bank and helps to feed needy families with the gift of the fish that is harvested.
DFAC and the host of the country help to subsidize the costs to bring the divers to each event. We want as many divers as possible to have the opportunity to participate.
The cost include your lodging, boat fees and meals for the days you are participating with DFAC. DFAC also pays for the extra bags that the DFAC team brings on these trips loaded with donated school supplies that we can put right into the hands of the children. Diving For A Cause has received international support.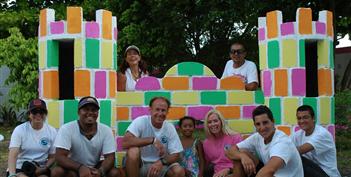 Local food donations
With a team of spearfisherman, we can donate several pounds of fish to the locals, over several days of diving. By selectively choosing the right species of fish to share, we can avoid over fished species and that will help to ensure healthy sustainable fish stocks.
Diving For A Cause has hosted spearfishing trips in places such as LaPaz, Mexico, Panama, Punta de Mita, Wrightsville Beach NC, Cape Hatteras NC, The Channel Islands, Ecuador, Nicaragua, Tobago and soon in Bahamas, New Zealand, and many more destinations. There is such a need in all these destinations by the local schools and clinics for our help.