Unlike some yogis, I didn't practice during breast cancer treatment. The intense sadness of losing my balance, my body, and my mind to 'chemo fog' was too overwhelming.
My mat was actually intimidating – it represented someone I couldn't be at the moment – someone balanced, mindful, and open to acknowledging myriad swirling emotions.
My hiatus from practice caused me to question my yogi commitment — but that was the toxins talking. As my mind cleared, I came to realize that, although physically taking a break, I found solace in knowing my mat would be ready for me as soon as I was ready for it.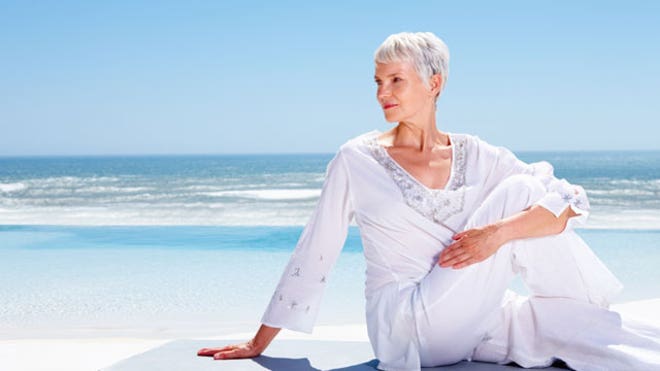 Imagining that day was like a beacon during periods of intense darkness.
Weeks later, on my mat in a warm crowded studio, I publicly removed my head covering for the first time — revealing my miniscule hairs and vulnerable self. No one stared or fussed. I was simply me, nearly bald and entirely unbalanced, but on my mat surrounded by fellow yogis finding their own balance, working through their own challenges.
After months of feeling defined by illness, yoga helped me reconnect with my body, find a new balance, move forward, and let it go.
Time away needn't signal failure.
Instead, yoga serves different purposes at different times in our lives. And even during a hiatus, yoga can act as a beacon guiding us toward our future selves.
Note:
For many women with breast cancer, yoga offers relief from the side effects of treatment while transforming a sense of loss into an experience of wholeness. READ MORE...