Source: John Rafferty
Fishing is very attractive outdoor activity. It is a kind of stress killing activity. It allows you to strengthen your social bonding by sharing your fishing experience with friends and family. Being outdoor and catching fish will help you to remain healthy. Passionate fisherman will go anywhere to fulfill their desire. I am going to tell you about distinctive features of some famous fishing spots. On top of my list you will find
Kyle of Sutherland (Scotland)
If you want to enjoy the Scotland do fishing here. From the bottom or shore Kyle of Sutherland is the fantastic place for fishing. It is the wild, remote and magically beautiful place. The species you will find here are salmon, brown trout and sea trout. The administration here has arranged a booklet for you to guide you where to throw your net and how deep you should go. You should go to this place for relaxing your mind and body.
Donegal- Ireland
Donegal is the less crowded place in the Western Europe and is an excellent fishing spots. You will get perfect angling conditions because of clean and clear waters and heavy rainfalls. The best salmons and trout are there waiting for you. The best time for trout fishing is January.
Chashma barrage- Pakistan
It is lesser known place but is the heaven for fishing. It is good point for fresh water game fishing. You will find variety of wallago, snakeheads and carps. The taste of fish here is nowhere in the world.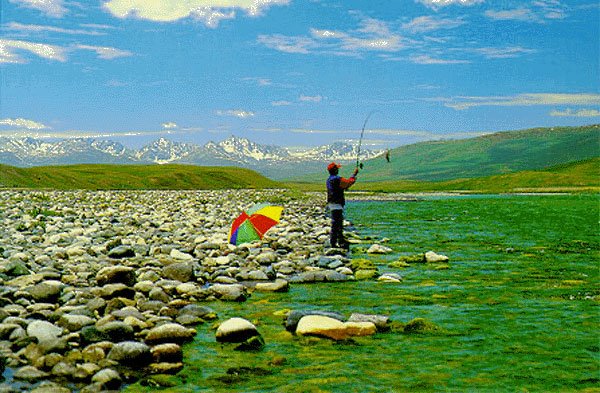 Sicily- Italy
The fishing and Sicily are spoken together. They are bound with each other. You can't forget to go for fishing when you are at Sicily. The special fish here is tuna. You have to be very passionate while spearing the fish here. Due to over fishing the creatures are dwindling here.
Cabo san lucas- Mexico
The nick name of this place is "marlin capital of the world". There are more than 3000 species of marine life typically marlin is present. It is the best spot to bring your camera with you and catch the beautiful beaches of Mexico. You can place large photo prints of this scene and preserve your memory by hanging them in your house. Marlin lovers came here every year in abundance to catch their favorite pray.
Newfoundland- Canada
The Newfoundland is famous for the yummy taste of fish here. You will find variety of sea species such as cod. Rainbow trout and arctic char. If you want some saltwater species like mackerel then go to the east to blistery coast. It is an ideal place to throw your bait and wait for your first bite. You will not be bored of waiting because the serene mountains and deep waters will enchant you.
Enjoy the fishing at these marvelous spots and have fun.
About the Author: AtiqUr Rehman is professional independent information technology provider. He writes on gardening, home decoration and photography.